Mobile iOS, Apple Watch OS and Android
---
Will Apple Release iMessage Syncing to the Cloud Soon?
January 29, 2018
Syncing iMessages on iCloud across devices was announced during the WWDC last year and briefly made an appearance in the beta release iOS 11 but never made it to the shipping version. However, Apple has introduced it to beta testers in iOS 11.3.
Why is this important?
Currently, iMessages are not synced across multiple devices, meaning that although you see messages on all of your devices, they very likely are not in sync, or are out of order and spotty. By syncing messages to the Cloud, your messages will be saved to every device.
I for one am looking forward to iMessage syncing. I have spent a ridiculous amount of time looking on my various devices for a specific message. If the beta testing goes well, we can probably expect iMessage syncing to the Cloud in iOS 11.3 and macOS 10.13.4 (or later).
---
Twitter Apps for iOS, the Apple Watch and MacOS
January 12, 2018
Apple Watch users noticed in September 2017, that Twitter had disappeared from the Apple iTunes App Store, no longer referencing it as compatible with the Apple Watch. In fact, the Twitter Watch App was removed in iOS version 7.8. In my opinion, the Twitter app for the Apple Watch was by far the best Twitter app for the Apple Watch. Although some apps may not be ideal for the Apple Watch, I feel that Twitter's Apple Watch app was spot on, and for anyone using Twitter, would have been one of their core apps.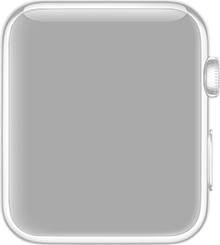 What are the alternatives?
Tweetbot by Tapbots for iOS and MacOS
Tweetbot for Twitter by Tapbots and Twitterific for Twitter by The Iconfactory (for iOS) are very strong 3rd party apps for mobile and the Mac, but being a user of both, I feel their Apple Watch apps are lacking, by comparison. Twitter's iOS app would allow adjustments to the types of notifications you wished to receive and would only push notifications to either your watch or iPhone based on which one you were using at the time.
Tweetbot for iOS and MacOS by Tapbots
Tweetbot for Apple Watch allows you to view your recent activity, reply to mentions, direct mentions and compose a tweet using force press.
iPad Support (Universal)
Apple Watch App
Extensive 3D Touch Support for iPhone 6 and 7 (including Plus models) and iPhone X
Landscape Support on iPhone and iPad
View Tweet Statistics and Account Activity : Tracks the popularity of your tweets and new followers every day
Column View in Landscape on iPad and the iPhone 6+ : The split view multi-tasking on the iPad dedicates second column to a list, search result, mentions, statistics, or activity stream. IOS 9 multi-tasking also supported on iPad.
Granular Mute Filter Settings
Quick Reply from Notifications
Safari View Controller with Support for Content Blockers
Support for Multiple Twitter Accounts
Push Notifications
Customizable Timeline
View/Add/Edit/Subscribe to Lists
Direct Messages with Support for Images and Unlimited Character Count
Mute People, Keywords, Tweet Sources on your Timeline, Lists, and Search Results
Save Searches, View Trends, and See Nearby Tweets
Edit Your Full Profile Including Avatar and Cover Image
Support for 3rd Party Services
Night Mode for Low-Light Reading : Automatically switch based on ambient lighting or toggle manually by swiping 2 fingers up or down in the app.
Gestures for Quick Access to Common Tasks
Customizable Tab Buttons (iPhone)
Tweet Drafts
Portrait and Landscape Orientations
No Ads
Translate Tweets
Read Later : Bitly, Instapaper, Pinboard and Pocket
Twitterific for Twitter by The Iconfactory for iOS
Twitterrific for Apple Watch allows you to view your most recent activity and reply to mentions, direct messages via dictation, receive notifications, follow new users, and favorite tweets.
iPad Support (Universal)
Apple Watch App
People Search
Save for Later : Send any link to Instapaper, Pocket, Pinboard, or Safari Reading List for convenient reading later
Timeline Sync : Sync your timeline via iCloud or Tweet marker among your iOS devices
Push Notifications : Receive direct message or mentions
Theme Control : sizes, adjust line spacing, font size and light and dark themes
Muffle Tweets: Muffle usernames, hashtags, and domains to keep your timeline free from spoilers and unwanted tweets
Unified Timeline : Color-coding lets you quickly scan your timeline for tweets that are important to you like mentions and direct messages
People Search
VoiceOver : Support for Apple's VoiceOver means accessibility to the visually impaired
Save for Later : Send link to Instapaper, Pocket, Pinboard, or Safari Reading List for convenient reading later
Stream timelines on WIFI
---
Apple may be looking to cut iPhone X costs in 2018
October 19, 2017
The rumor mill has it that Apple is looking to cut iPhone X costs for consumers in 2018 models including many, if not all iPhone X technologies in new models with rumored code names "Lisbon" and "Hangzhou." This price decrease is said to be directed at the Chinese market but is expected to be seen elsewhere. If these code names are accurate, it would be the first time Apple has considered using a city name for their iPhones, which generally have alphanumeric code names. The iPhone 8 is said to be called Ferrari.
Apple iPhone X pre-orders are still scheduled to begin October 27th with the first shipments scheduled to arrive on Nov 3rd.
---
Countable - Contact Congress and Vote on Bills
August 11, 2017
The Countable mobile app for iOS and Android platforms has been featured on the Today Show, The NYTimes, MSNBC, Politico and can be found in the iTunes and Google Play app stores.
Todayís political world is rift with conflicting views about some of the most controversial issues including the affects of climate change on our environment, energy policies, the governmentís role in funding science initiatives, food safety, drug abuse, healthcare and education. Countable allows you to view upcoming bills, vote on them with one tap voting, and then see how your representatives vote on those issues. One reviewer said the following about Countable:
Countable excels in global awareness, critical thinking & problem solving, communication, social/cross-cultural skills, leadership & responsibility, and civic/information/media literacies. It is truly the most impressive app when considering just 21st century skills.
Some Countable features are as follows:
Easily call your representatives with a built-in menu with their phone numbers.
3D Touch app icon for quick representative listing.
Send video messages to your representatives and to the President using your camera on your phone.
Daily notifications about upcoming votes, short non-partisan summaries of news and legislation and unbiased discussion for and against.
Do your representativeís votes align with yours? Post an opinion or vote; Posts will reach your lawmakers and don't be surprised if you receive a reply.
Community support.
See what your community is saying about issues; up vote their opinions (much like on Reddit).
Fuller Enterprises
Specializing in front end web development and desktop publishing. This site contains the latest in tech news, cyber security, Internet resources, tips, tricks and software reviews for mobile as well as the Mac and PC operating systems.
---
ARTICLES
Tweets by @MiniBrownRabbit